I am thinking about only posting pictures in my blogs now.
I am way too lazy to type words and explain to you my crazy life!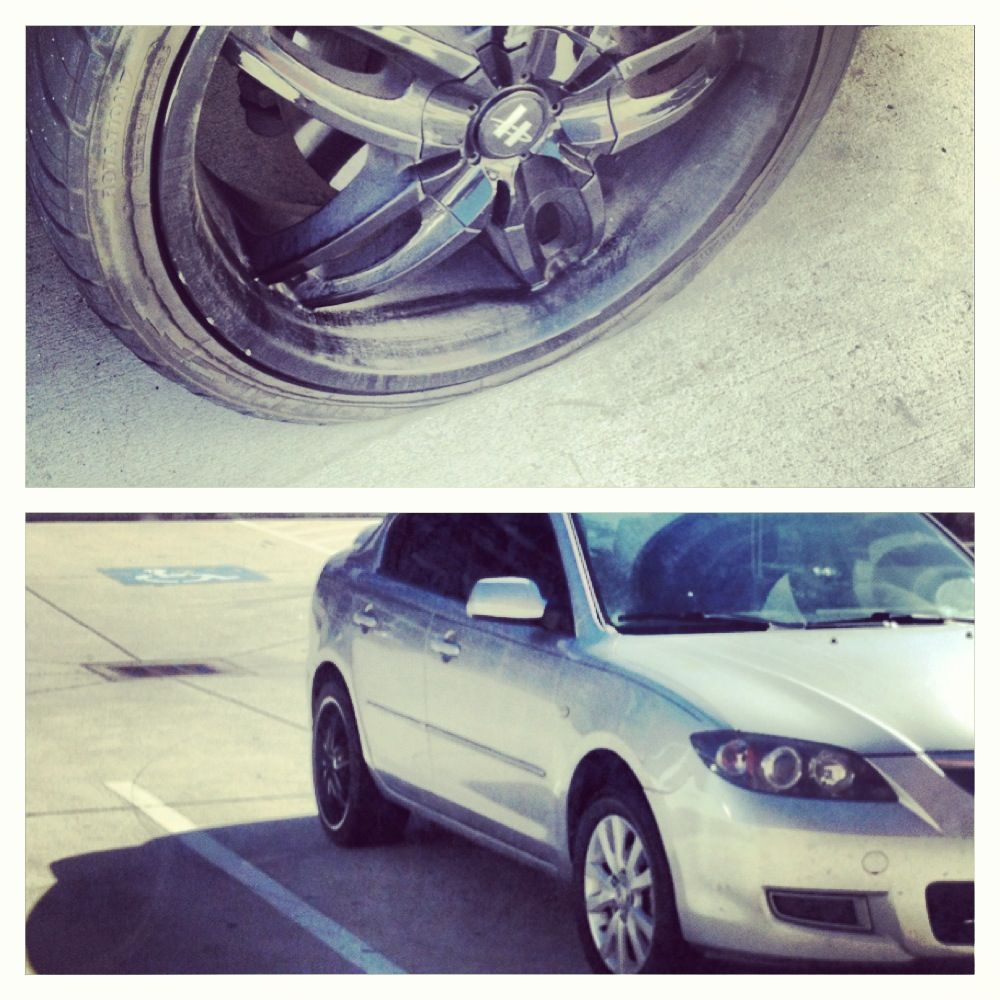 alright, I am sure you got it:
1. I sat @ home Friday night and ate pizza by myself and loved every second of it!
2. I got free dessert on Sunday... and a free meal.
( I might have seen a roach, but who cares, it wasn't in the cheesecake!)
3. Texans lose but we had a good time & my mom is hilarious.
4. I got a flat yesterday : [
and am now rocking mismatched wheels, sweet!