So a couple of weeks ago we went and saw
such a good show, they sounded so awesome.
we were on the lawn, so no blurry pics of the band here. sorry!
we look ridiculous with those glowing eyes.
I tried to fix them, they are unfixable... thanks iPhone flash : ]
so I had the CUTEST dress picked out for this show and what do ya know... that day h-town gets a cold front. It was like 60 something so no dress. I put on this bright pink shirt from PLT and when we get there guess who else had it on?! LEAH! lol
so we were twins the whole night... and we were sad Jamie couldn't make it : [
those beautiful glowing eyes...
but seriously, my friends are SO gorgeous. just naturally so beautiful.
these pictures are the best:
gotta love Cynthia woods lawn.
and this show was extra awesome bc they didn't put lawn seats on sale until a week before the show, see all the emptiness? it was so nice not to be crowded!
The Lumineers were awesome, but they played all our favorite songs within 5min,
we were so confused!
I like that they surprised everyone and played "Ho Hey" like 3rd, but I thought they would save something fun for the end, they didn't really lol
we ran into Alida and Stephen at the end of the show!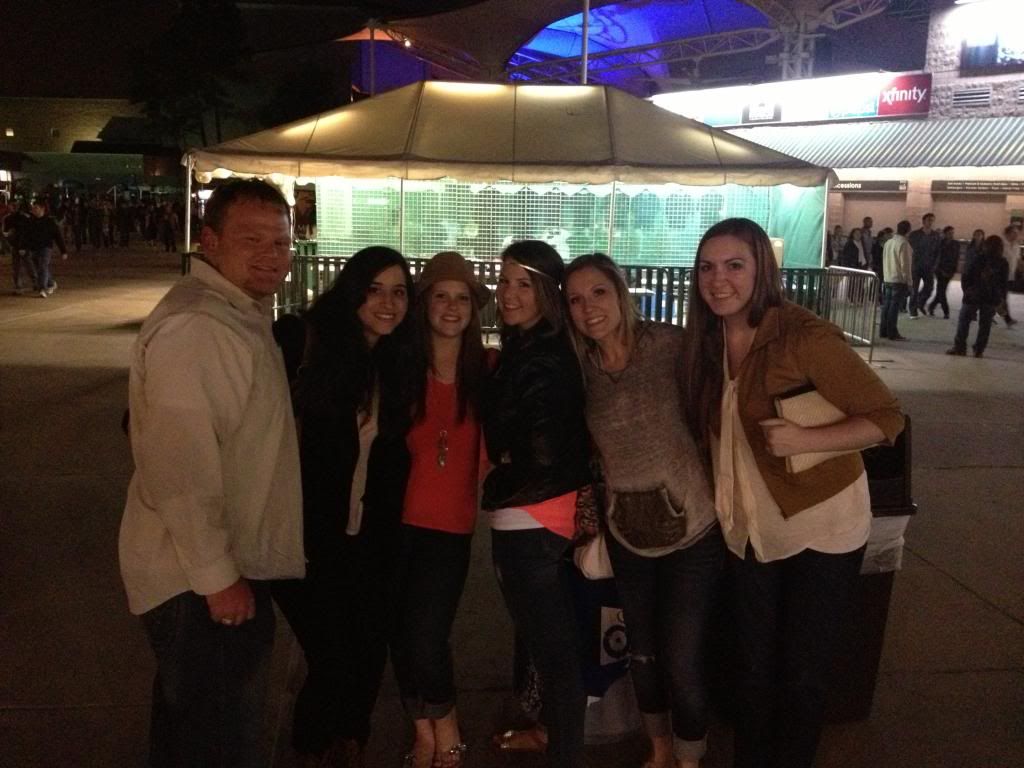 and continued our fun night at Baker Street Pub.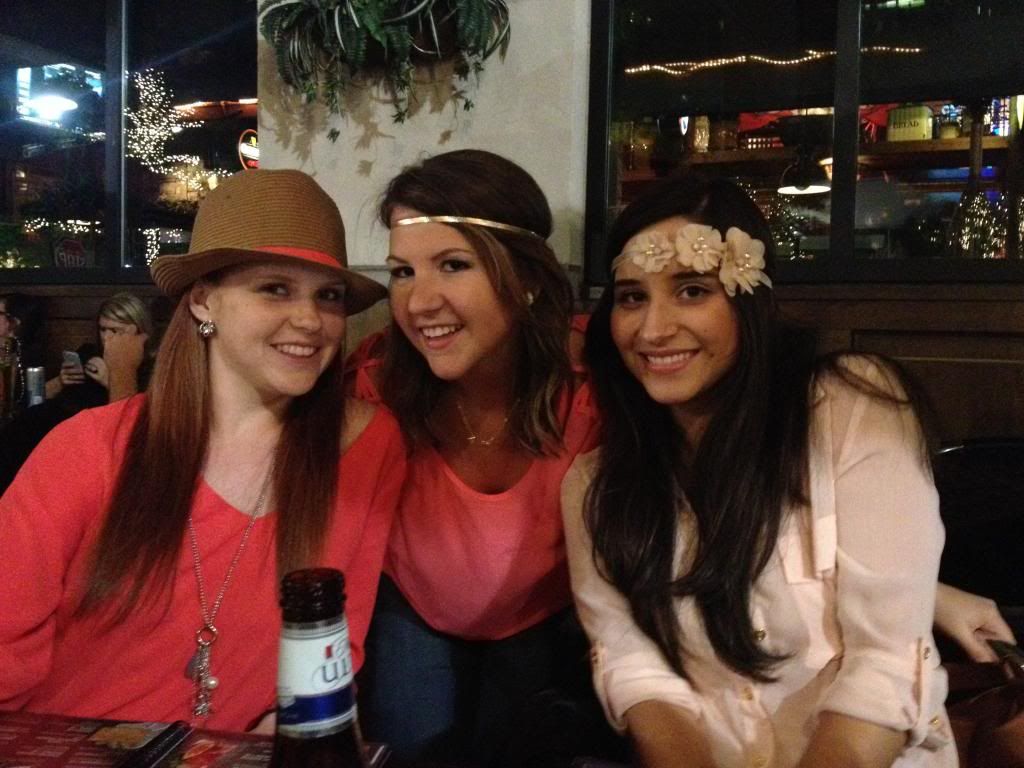 such a fun night-it was just one of those that everything came together perfect & it helped that it was with some of my very favorite people.