the other week I went to a wine class
I think it was supposed to be informative on wines and history, but we ended up meeting new friends and getting educated on life.
the important stuff.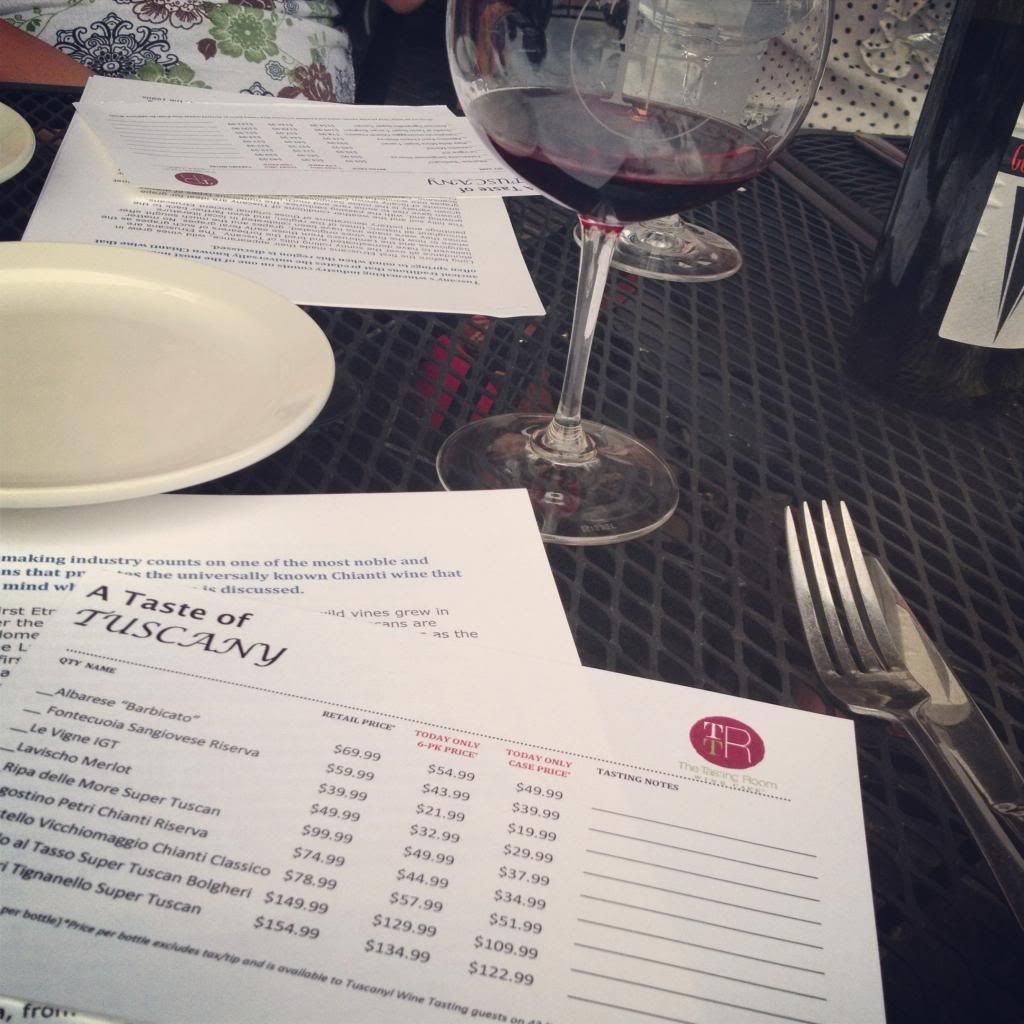 why do I have to be the nerdy kid that gets red eye in EVERY picture?!
(unfixable red eye... I tried.)
we sat on the patio & the weather was so so awesome.
I wish it always felt like this in Texas.
***

we got to talking to the couple next to us in the wine class.
they were so awesome and really sweet.
they have traveled ALL over the world and it was so fun to hear stories & even share in on
a birthday
celebration
. these people know the value of life.
we also met these other people @ our table...
Jamie attacked me with pictures, so I of course acted mature about the whole thing.
our good friend (the older man) also had a
"5 MILLION" dollar bill in his wallet... lol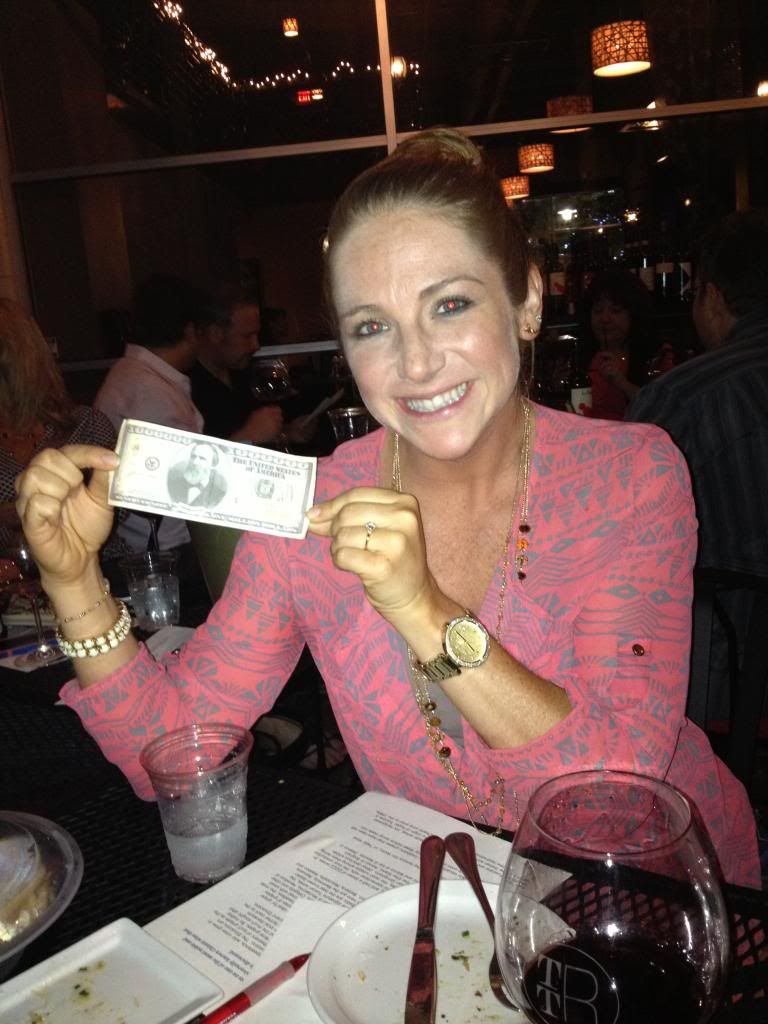 what a fun night!
and yeah... we are all friends on facebook now.
if that isn't official then I don't know what is.