Hope y'all had a great weekend!
Mine was crazy to say the least. I literally felt EVERY.SINGLE.EMOTION. ever and the most random things seemed to happen, but all in all it was lovely!
I am a horrible secret keeper/liar, but for the past month+ I have had to be, while we planned
Blair's Surprise 25th Birthday Outing!
We tried to act like we had nothing planned and that we were all just busy.
(she even came to see me at work Saturday and I lied and said I was closing)...
but secretly we had planned a fun little outing with her fav ladies :)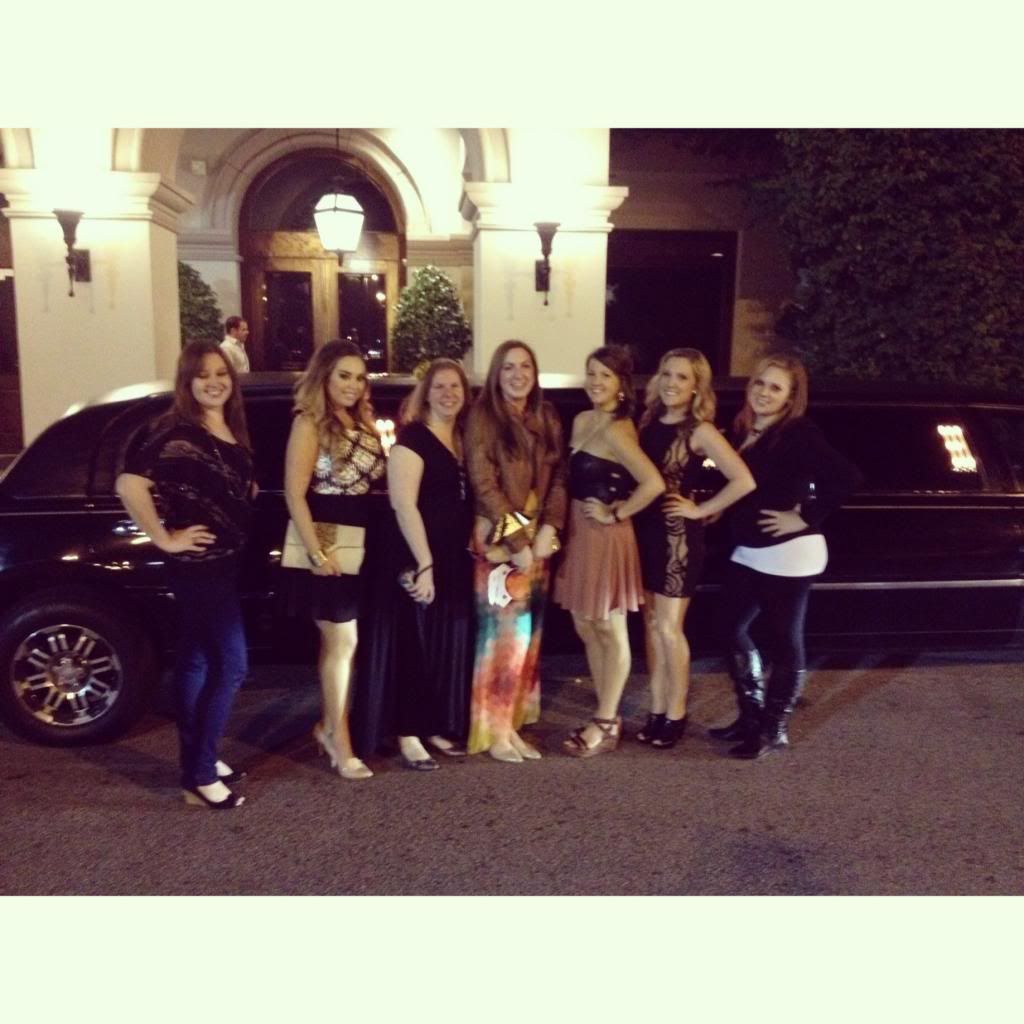 We picked her up from her sisters house in a limo, blaring/"blairing"
(#startedfromthebottomnowwereblair)
We headed out to Maggiano's for a delicious dinner.
Cheers to fun ladies, birthdays, and a good surprise:
and then out to lots of fun places,
dancing/singing the whole limo ride there.
yeah, don't know the lady on the left...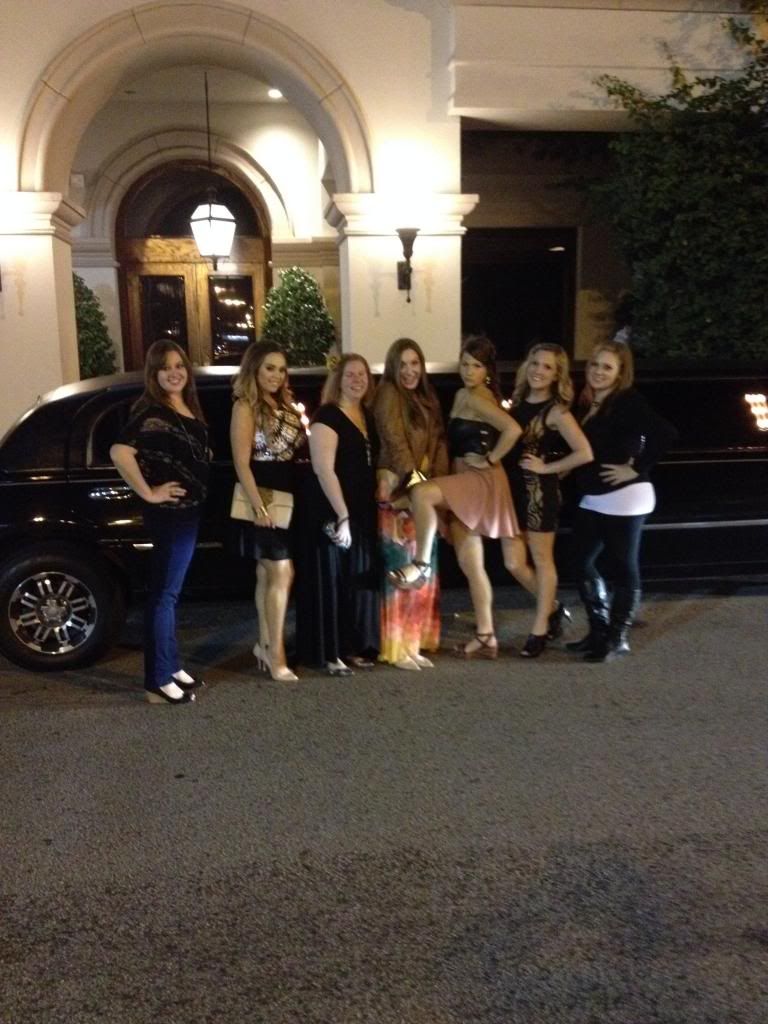 Blair turned 25 yesterday & I hope she felt super loved bc we all think she is a solid,
Blur, you the best! Thanks for being the most supportive/up-for-anything friend I could have!
ps. Happy Birthday to Brittni Bell-DeMilia as well :)
It is insane the amount of birthdays in October!