Throwback Thursday is not something I really participate in.
who really wants to see older pictures of your nerdy self?
but sometimes they are SO necessary.
***
Last week I went to the Aeros hockey game, lots of fun actually.
but isn't anything if you have good company?!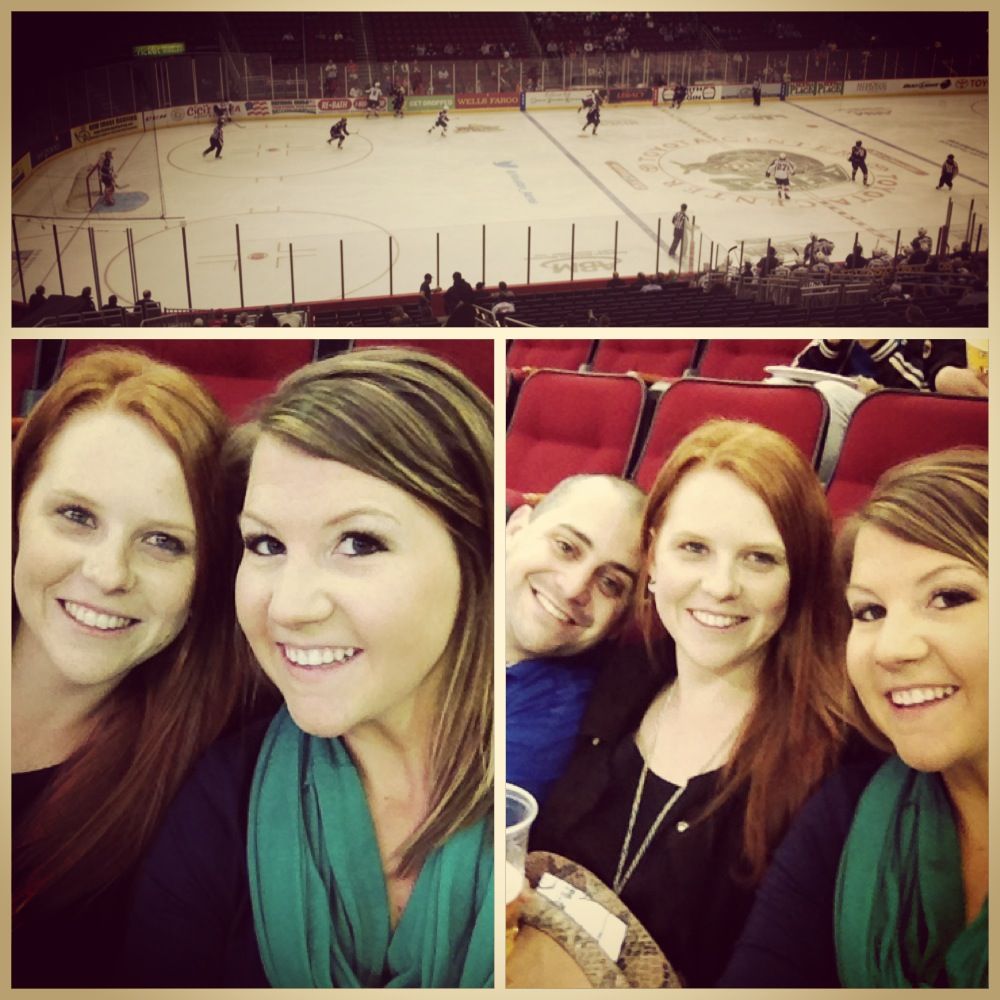 but it made me and holly reminisce about the last hockey game we went to... in 8th grade!
(8th graders on the right side / old 24 year olds on the left)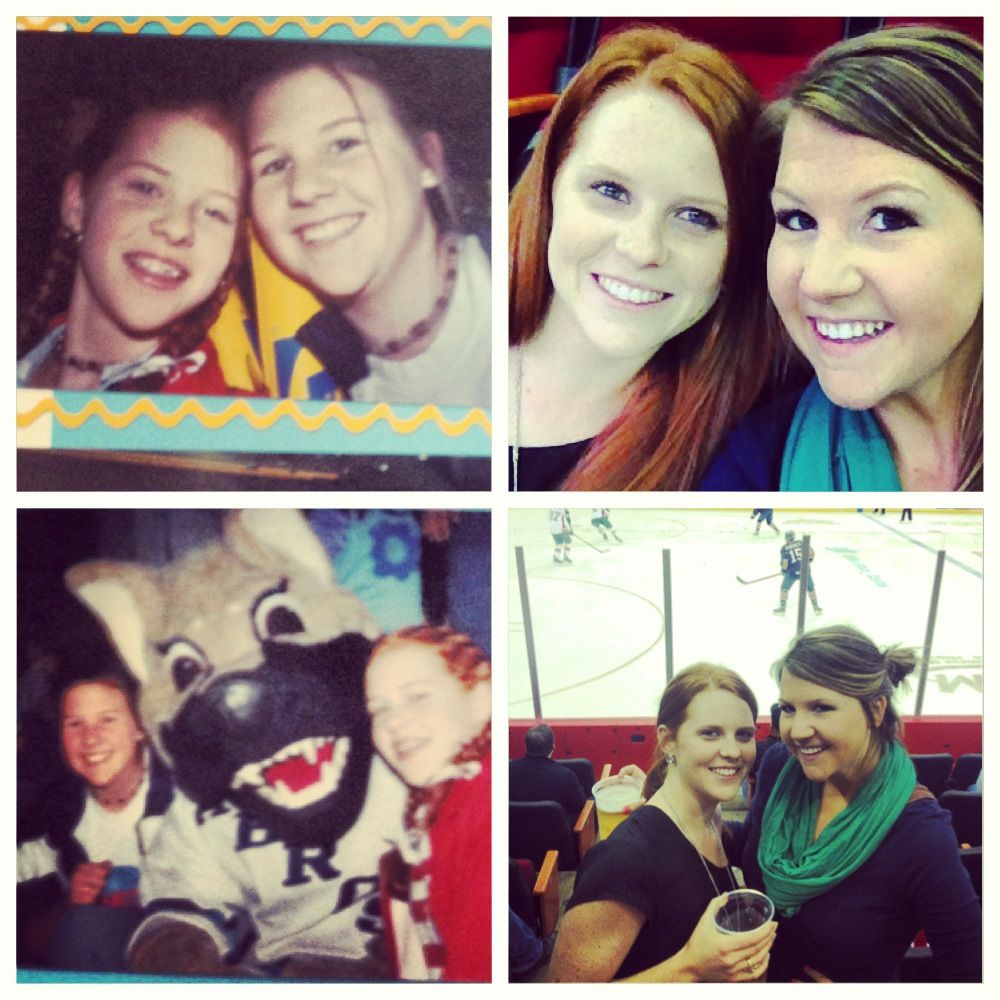 yeah... Holly has French braid pigtails and braces, while I was rocking a wind suit jacket and antenna bangs... what can I say, we have always been cool kids. lol
good times.